ROUND 1 : QUALIFYING CHALLENGE
( Mail-In/ Online Submission )
Draw and design a creative
BABY SUPERHERO SUIT
Submit your artwork(s) before:
Round 1 submission deadlines:
8 June 2018
( Participants who aim to participate
Round 2 in Johor, Penang, Kelantan, Sabah & Sarawak )
29 June 2018
( Participants who aim to participate
Round 2 in Perak, Selangor )
**ONLY shortlisted participants from Round 1 are required to attend
Round 2: On-the-Spot Competition.**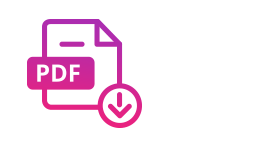 DOWNLOAD DESIGN TEMPLATE & ENTRY FORM
Photocopies of the form are allowed.(in current size)
2. Complete your design and fill in ALL details on entry form and submit to us.
Choose an option below for submission:
OPTION 1: ONLINE SUBMISSION
Scan and submit online.
File size should not exceed 1MB.
OPTION 2: MAIL-IN
Kindly mail the artwork and form to us via:
Malaysia Top 10 Outstanding
Young Artists Awards 2018
No 28 Jalan PJS 11/28A, Bandar Sunway,
47500 Subang Jaya, Selangor.
3. Shortlisted participants from Round 1 will be contacted via SMS/Email/Mail.
Please take note that non-shortlisted participants will not receive any notifications.
ROUND 2 : ON-THE-SPOT COMPETITION
On-The-Spot Artwork Title:
Save the World
现场比赛题目:拯救世界
Imagine and draw a scene of your story's heroes in the midst of saving the day!
You are free to express your idea or story in a reality or fantasy setting.
想像并描绘出您故事里英雄队伍拯救世界的精彩画面。
您可以以现实情景或幻想意境自由发挥您的作品概念。
1. Shortlisted participants are required to personally attend the On-the-Spot Competition at any of the designated locations and create their artwork based on the given theme: 'Save the World''.
Items to bring along on competition day:
A) Original I.C.
(Passport for foreigner)
B) Art materials
(All drawing and painting mediums are allowed except for oil paints and paint spray). A3 art block paper will be provided.
All the best! Hope to see you in Round 2 On-The-Spot competition

Station

Venue

Address

Competition Date

Kelantan

30.06.2018

Kota Bahru
SMJK Chung Hwa
Jalan Atas Bangol, 15300 Kota Bharu, Kelantan

30.06.2018

Johor



30.06.2018

29.06.2018

Batu Pahat





Johor Bahru



Pinetree Hotel (Pinetree II, Level 3)
36, Jalan Mengkudu, Off, Jalan Bukit Pasir, 83000 Batu Pahat , Johor
GBW Hotel (Dewan Madini 1, level 7)
9R, Jalan Bukit Meldrum, 80300, Johor Bahru, Johor.

30.06.2018






29.06.2018

Sarawak

30.06.2018




01.07.2018




14.07.2018

Sibu


Kuching

Miri
SMK Methodist
Jalan Tun Abang Haji Openg, 96000 Sibu, Sarawak
Chung Hua Middle School No. 4
Jalan Haji Taha, 93400 Kuching, Sarawak
SMK St. Columba
P.O. Box 97, Jalan Dato Abang Indeh, 98009 Miri, Sarawak

30.06.2018






01.07.2018






14.07.2018

Penang

07.07.2018

Georgetown

Gurney Resort Hotel & Residences (Grand Ballroom)
18 Persiaran Gurney, 10250 George Town, Penang

07.07.2018

Sabah

08.07.2018




07.07.2018

Kota Kinabalu





Tawau



Grand Borneo Hotel (Vinusak Hall, Lvl 3
TA-00-01, 1Borneo Hypermall, Jalan UMS, 88450 Kota Kinabalu, Sabah
Sabah Chinese High School
TB2813, Jalan Chong Thien Vun, 91000 Tawau, Sabah.

08.07.2018






07.07.2018

Perak


14.07.2018

Ipoh
Syeun Hotel (Bonzai B - Level 4)
No.88, Jalan Sultan Abdul Jalil, 30300 Ipoh, Perak

14.07.2018

Klang Valley


21.07.2018

Bdr Sunway
Sunway Pyramid Convention Centre (Car Park Level CP3 / Above Lvl F, Asian Avenue)
No.3, Jalan PJS 11/15, 47500 Subang Jaya, Selangor.

21.07.2018